Thinking about running a USDGC Doubles Qualifier? You've come to the right place. Here's how to get started.
Create an Event
First, organize a doubles tournament with 1 to 2 rounds of Best Shot format. The event does not need to be PDGA sanctioned.
Format must be BYOP (bring your own partner). Captain's choice (best shot) doubles is preferred but not mandatory.  Events can be as simple as 1 round.
All skill levels may play in the USDGC Doubles Qualifier, however only the top amateur division will be competing for an invite to the USDGC Doubles Main Event in Rock Hill SC on Sep 30 - Oct 2, 2022.
Next, Drop Us a Line
Send an email to usdoubles@innovadiscgolf.com with the following information:
Your contact information
The name, date, and location of the Qualifying Event
Deadlines
Applications are going to be accepted Jan 15th to Aug 15th and the qualifiers must all be run by Sept 5th, 2022.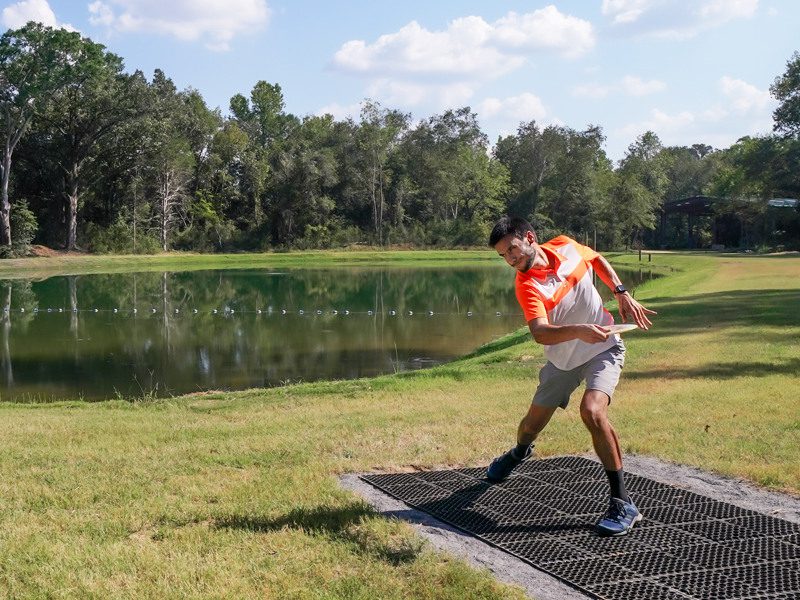 Once Approved You're Off and Running.
Here are more Qualifier Details:
Registration
Setup registration for your event. We suggest using Disc Golf United as that site is linked from our web page which gives players a centralized location to search for qualifier events. However DGU is not required. To use DGU click here - events.discgolfunited.com/events
Under the "Event Type" section during setup, please select the checkbox next to "USDGC Doubles Qualifier". This will add your event to a special page of all USDGC Doubles qualifier events here events.discgolfunited.com/usdoubles
Registration has been updated for this event type to allow both players to register as a team.
Qualifier Entry Fees
Entry fee is $30 minimum per team. Here's how it's broken down:
$20 per entry goes to USDGC Doubles to cover a premium custom disc per player and trophy medals for the teams who qualify.
$10 per entry stays with the event to use as you see fit.
Qualifying Event Player Packs
All players registered for the event are eligible for a USDGC Doubles Disc (custom stamped premium disc).
Contact us at least a week prior to your event to order player pack discs and trophy medals (for winning amateur team/teams). Payment for these items can be deducted directly from your DGU Registration funds to make this process quick and simple.
USDGC Doubles Main Event Invites
The number of USDGC Doubles Invites are based on the qualifier's size:
Men's Teams

1-14 teams = 1 team qualifies
15-24 teams = 2 teams qualify
25+ teams = 3 teams qualify

Women's Teams

1-4 teams = 1 team qualifies
5-9 teams = 2 teams qualify
10+ teams = 3 teams qualify
For more information contact us.  usdoubles@innovadiscgolf.com