One of the biggest factors behind the success and growth of the most prestigious disc golf event is a group you may not be familiar with - USDGC Partners.
Simply put, these individuals live and breathe the Championship. Their support, primarily through the purchase of collector series Rocs and other merchandise, helps keep the USDGC running and relevant year after year.
The USDGC is in debt to every partner that has participated over the years. However, some have stood out for their longstanding commitment to the program and the event.
Inaugural 2021 Class
To honor our most passionate partners, we are very pleased to introduce the USDGC Partner Hall of Fame. For its first year, 10 partners will be inducted. Each successive year will see the addition of one new inductee.
The 2021 Class is as follows:
Casey Allshouse
Eric Doty
Jason Hamby
Gary Jacobson
Kurt Lampkin
Robin Humphrey
Jeff Nelson
Ron Perkins
Andrew Sweeton
Kelly Watson
Partners for Life
As a special thank you to our 2021 inductees, they will receive lifetime USDGC Partner status (that means never having to renew their sponsorship again) and will be honored as well in the USDGC Roc Museum.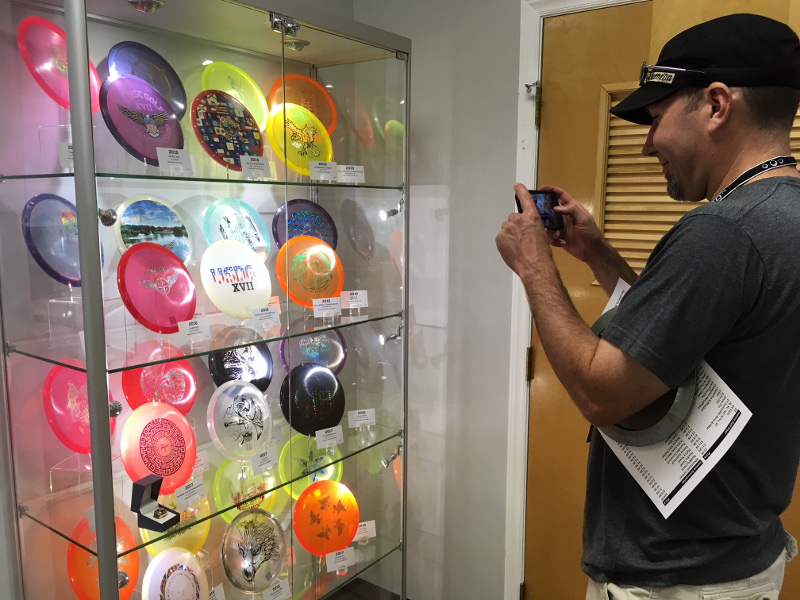 More about the Partner Program
Started in 2004, the Partner Program provides USDGC supporters a chance to be an integral part of the event. Their sponsorship helps fund countless aspects of the event, which could range from staff meals to the live broadcast. As a benefit for their support, partners get unrivaled access to official USDGC discs and gear including first dibs at the USDGC Collector Series Roc releases.
USDGC Event Director Jonathan Poole said having an enthusiastic group like the partners involved in the event is a win-win for everyone involved.
"Our supporters have always been incredibly passionate about both the Rocs and the event itself. They are a genuine part of the USDGC and their feedback, as well as their financial assistance, are essential to our success," said Poole.
An honor
Partner Hall of Famer Kurt Lampkin, who was a partner from 2004-2010, said being a partner was a fantastic experience each year.
"I was truly honored to be a part of it all!" said Lampkin. "It enabled me to contribute to the overall success of The Champion Roc Collector Program."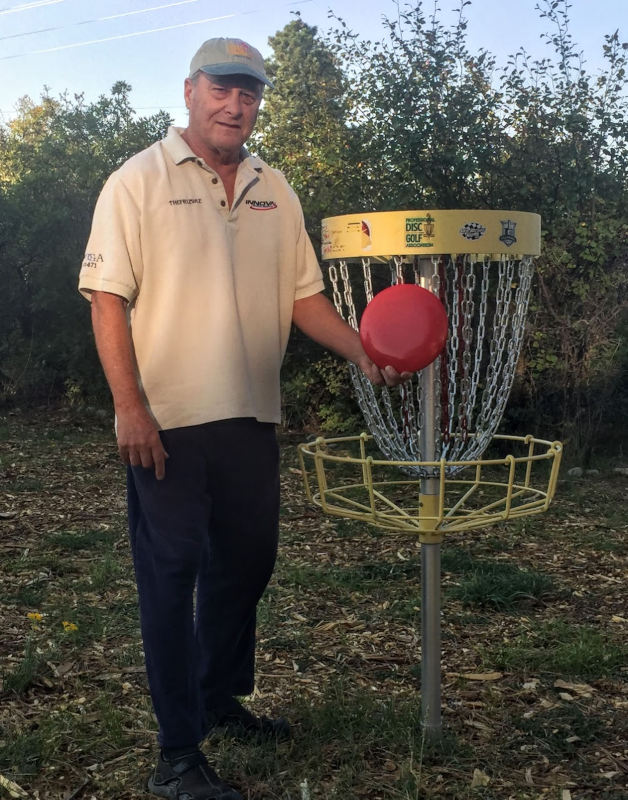 Become a USDGC Partner
Each year following the Championship (usually in November), existing partners are given the chance to renew and a limited number of new USDGC Partners are accepted.
As a partner, they enjoy the following benefits:
Advance notice of and exclusive opportunities to purchase USDGC Collector Series Rocs.
Advance notice of, exclusive access to, and/or special discounts on other USDGC merchandise.
Recognition in the USDGC Tournament Program.
Premium event pass & program
5% reward points kickback on all USDGC purchases that can be used on other Innova merchandise
Flat rate shipping options
Partner disc benefits
Over the years, partners have had access to all kinds of Championship related Innova discs, however the most coveted discs available are the USDGC Collector Series Roc.
More about the USDGC Champion Roc
In 2001, USDGC officials came up with the idea to offer Champion Rocs exclusively as an annual fundraiser for the USDGC. It was a strange notion back then, but it caught on. Many past USDGC Rocs have become prized collector pieces. The discs continue to be the event's chief source of funding today.
The prized Rancho mold
There have been several Roc molds used in the program's history, but the most popular Champion Roc has always been the Rancho mold. To this day, the only only way to get a new Champion Rancho Roc is through the USDGC.