Dealing with a downpour of rain during the first round of the Dean's Cup on Friday didn't stop NC State and Oregon from advancing to the finals on Saturday.
The finals will begin at 8 a.m. on Saturday with NC State taking on Oregon for the Dean's Cup and Augusta University and Liberty playing for third place. Follow round action through College Disc Golf's Facebook page.
Oregon edges out Augusta
During Friday's round 1, Augusta University and Oregon started off strong with birdies on Hole 1, but shortly after, Hurricane Matthew started to show its teeth. With strong winds and a constant downpour, the teams were fighting an uphill battle against the elements, the course, and their competitors.
After exchanging blows on the front nine, Oregon swayed the momentum in their favor when Chase Pruitt threw in for birdie from 90 feet on Hole 14. Augusta took a bogey from the hazard and Oregon never looked back. They finished out the round holding onto their one stroke lead.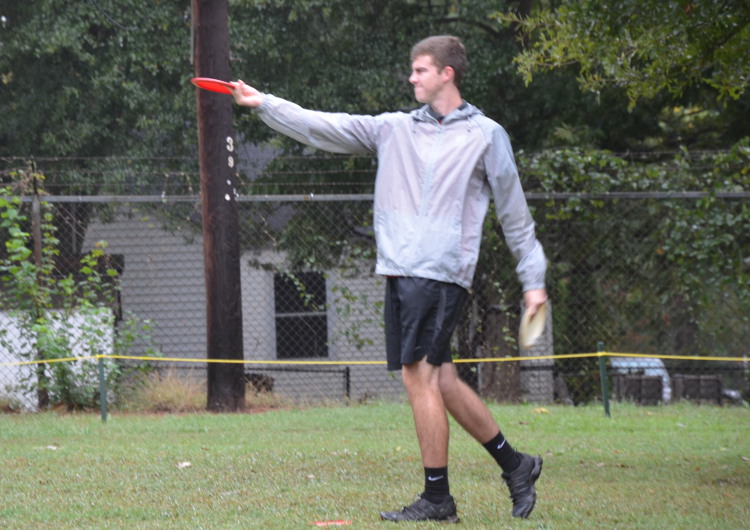 NC State overpowers Liberty
Finishing up just behind our first group was the matchup between Liberty and NC State. With NC State going up by 6 strokes after 5 holes, they clinched their position in our Dean's Cup Final.
This is going to be an impressive showdown between two powerhouse teams. Winthrop Gold is the perfect venue for this epic battle. Stay tuned for more.
USDGC 2016 Quick Links