Though he may not be having the tournament performance of his life, Deaf Disc Golf National Champion Jeremy Farnsworth is certainly making the most of his first USDGC experience.
He's been soaking in all that is the USDGC including: the Opening Ceremonies, the challenge of the Winthrop Gold Course, the Players' Hospitality area – everything about the event.
"The memories I will bring home from the USDGC would be the experience. It is like a once in a lifetime experience," said Farnsworth, who's looking to improve upon his disappointing first two rounds during Thursday's round 3.
Farnsworth had some great rounds at the Deaf Disc Golf Nationals
He'd definitely like to see a repeat performance from his remarkable 1045-rated second round from the Deaf Disc Golf Nationals in July that helped secure a two-stroke win, the biggest of his career.
"In that round, I was in the zone, everything really clicked with my drives and my putting was real hot, making 6 putts outside the circle…," said Farnsworth, of Cedar Rapids, IA, who's a competitive pro in the Midwest, playing 28 events last year.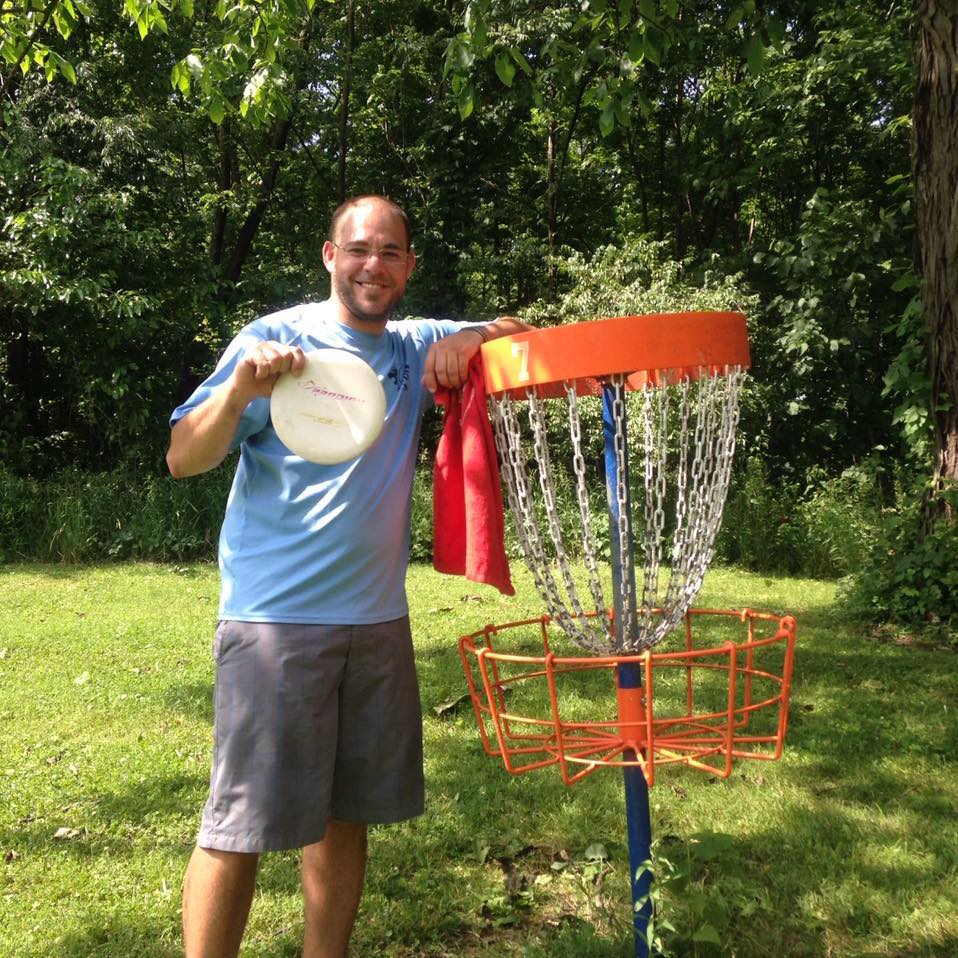 Excited to finally see the Gold Course
The win also secured an invite to the USDGC, which he was quite excited about.
"I've been watching the USDGC event via live videos and YouTube videos for the past 7 years and I love the ultimate challenge that the Winthrop Gold Course gives. It is like a dream come true to play one of the most challenging courses and events in the world," said Farnsworth, adding it's his first major.
Farnsworth said he's been impressed with how the USDGC has been operated and he was pleased to see the American Sign Language Interpreter on hand for the Opening Ceremonies on Tuesday.
"I am also very impressed to see so many willing and friendly volunteers working hard to make this event world class," said Farnsworth, who is hoping to return to the event again.
USDGC 2016 Quick Links