Earlier in the week Nick Hanson said he was going to make a comeback. Well, Hanson did just that on Saturday when he leaped from the Performance Flight's third card and 12 strokes back to win the USDGC Performance Flight by two strokes during Saturday's final round.
Hanson of Sioux Falls, S.D., beat his projected score of 74 by five strokes on Saturday and was the only player in the flight to beat his/her projected for each round of the tournament.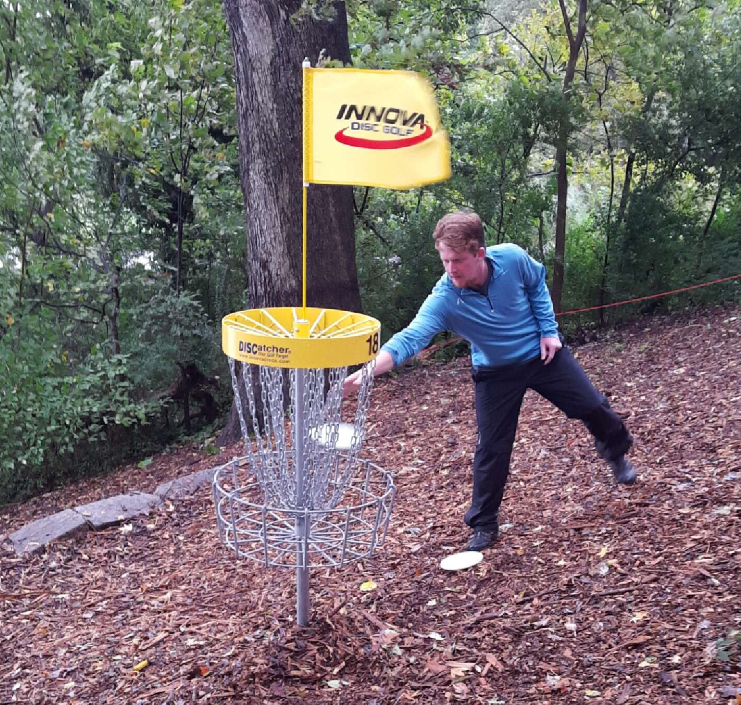 Rounding out the Performance Flight's top finishers are: 2nd Brock Shepherd and Anthony Hauf (-16), and 4th Noah Meintsma (-14).
Noah Meintsma had been leading the flight up until the final round. However, he had a rough Saturday when he scored an 87, which was 11 strokes worse than his projected.
Finishing 4th the last two years, Hanson made it happen this year.
"It's crazy! I can't believe all the hard work paid off. I grinded so hard throughout the week, taking numbers as high as 9 on holes. But I told myself to keep working hard," said Hanson after the round.
Hanson said because of the rough, wet weather on Saturday he had to often divert from his aggressive style he used earlier in the week and only attacked the course when he was able to.
"Today I played safely aggressive, knowing I had to make up strokes where I could, but not push too hard" said Hanson.
Congratulations to Nick Hanson for becoming the 2015 Performance Flight Champion!
See PDGA results & ratings here: Open Flight | Performance Flight.
Re-live the action!
Watch the full 5-hour monster of a final round as archived broadcast here.
Make sure to tune in to The Insider Show at 11 pm (ET) on The SpinTV's YouTube Channel. Check out all released and upcoming videos in our broadcast schedule.
Check out also the updates from today our twitter account, facebook page & instagram.
For official photo galleries from USDGC 2015, see here. All official videos will also be posted here.