This year more than just the US Championship title is on the line. The Disc Golf World Tour (DGWT) Points Title is up for grabs as well. Three players have a chance at winning them both: Paul McBeth, Ricky Wysocki, and Karl Johan Nybo.
Most fans are already familiar with the US Title, which is one of disc golf's most sought after prizes – awarded to the game's best players. New to this year, is the DGWT Points Title, the climax of the season-long, globe-trotting tour.
DGWT Points Explained
At each of the four DGWT stops, players have accumulated points. Bigger DGWT events earn players more points. The USDGC, serving as the DGWT capstone event for 2016 and 2017, awards the most points with first place earning 1,000 points. Points in diminishing value are then distributed to the rest of the top 72 players.
Once the USDGC is settled, the DGWT points will be tallied and the DGWT Points Title will be crowned. The winner will receive a special gold jacket provided by Dude disc golf clothing.
Points Leaders after 4 DGWT Stops
1. Paul McBeth 2263
2. Ricky Wysocki 1763
3. Karl Johan Nybo 1462
For a look at the complete standings go here.
McBeth in the Driver Seat
With McBeth's 500 point lead, only Wysocki and Nybo could potentially catch him. Players with points below Nybo could not overtake McBeth even by winning the USDGC and earning 1,000 points.
So it's a three man race for the DGWT Points Title. McBeth has a commanding lead, but if he falters, Wysocki could take the title away. Nybo has more of an uphill challenge. He'd need a great USDGC performance and for both McBeth and Wysocki to have an off tournament.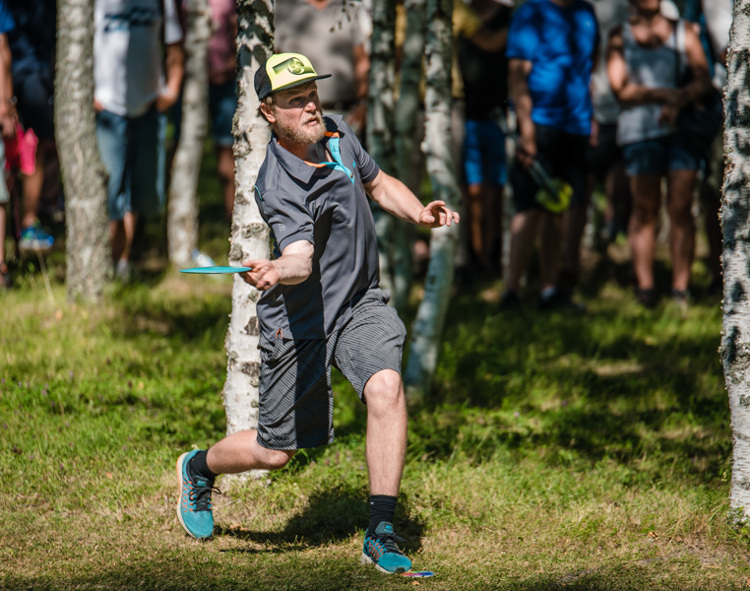 Who will wear the golden jacket? Will it be the same player who wins the USDGC? We shall see. The Disc Golf World Tour has already proven quite exciting over its four stops. The final stop should be no different.